Our Releases
Selectors Choice
Selector edited and remixed versions of the finest true original King Brillo Sound.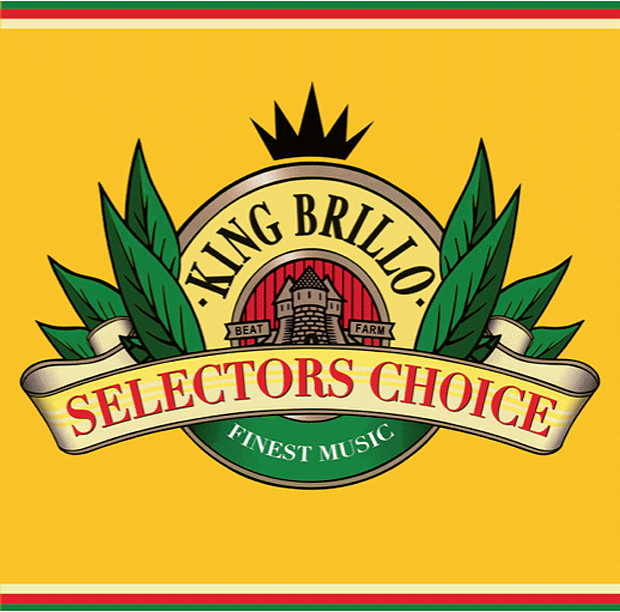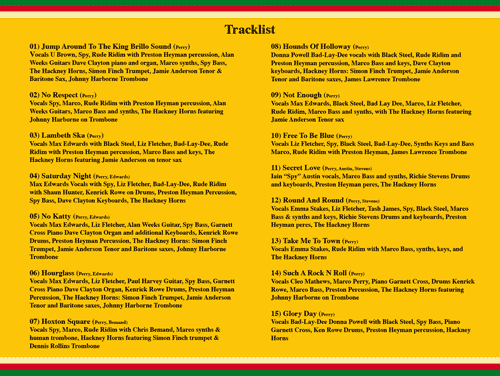 Click to view tracklist larger
The King Brillo Story
Lovers Pop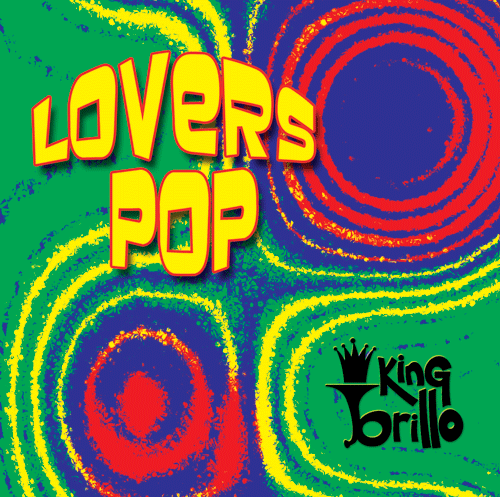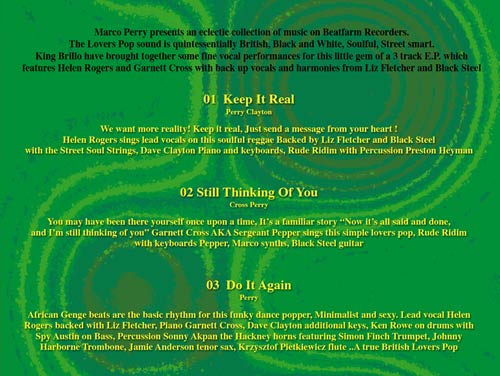 Do You Remember?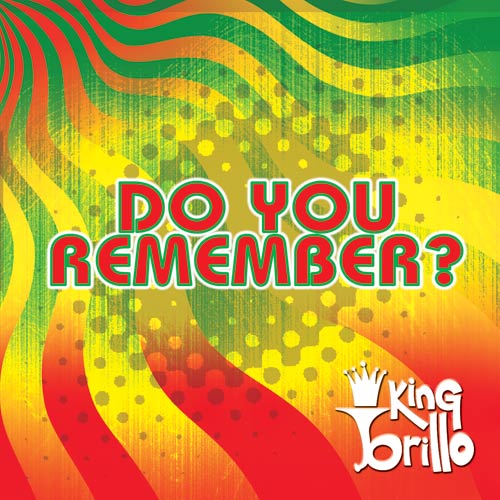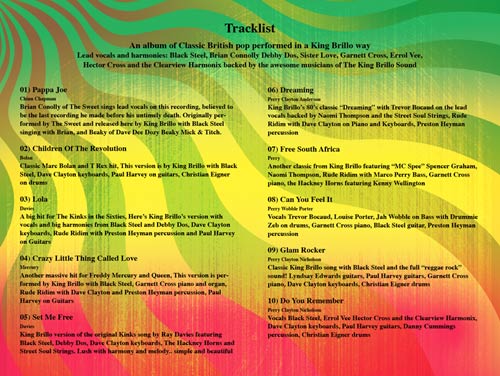 First Light
King Brillo's early recordings made with Jah Wobble on bass, Aswad's Drummie Zeb on drums, Black Steel on guitar and Garnett Cross singing and Keyboards. These hard core rhythm merchants were the backbone, the fuel and fire for the early King Brillo recordings. Mostly vocal. A blend of melodic dub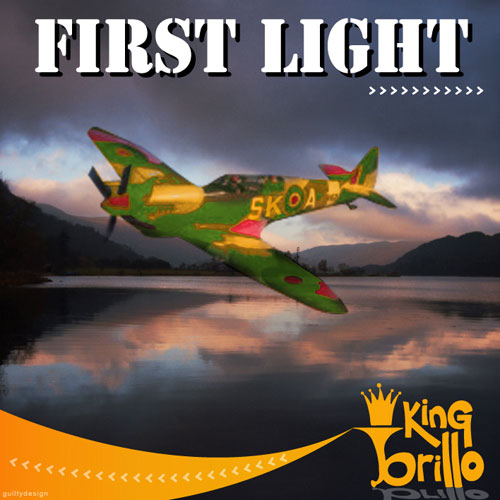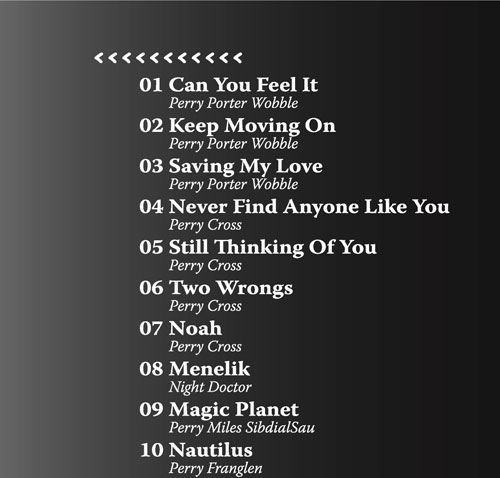 Dub Picnic
This mellow down dub style album is a combination of vocal and instrumental.
A chocolate box of uplifting dubbyness.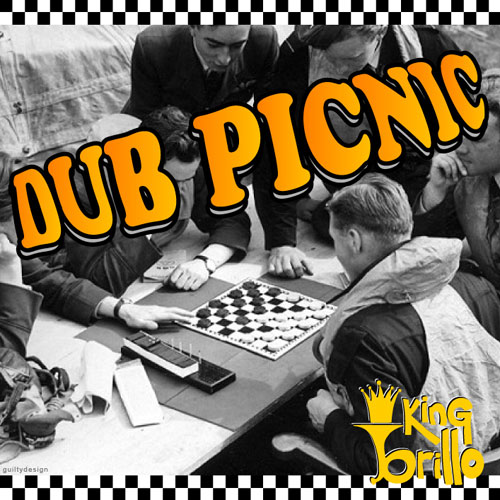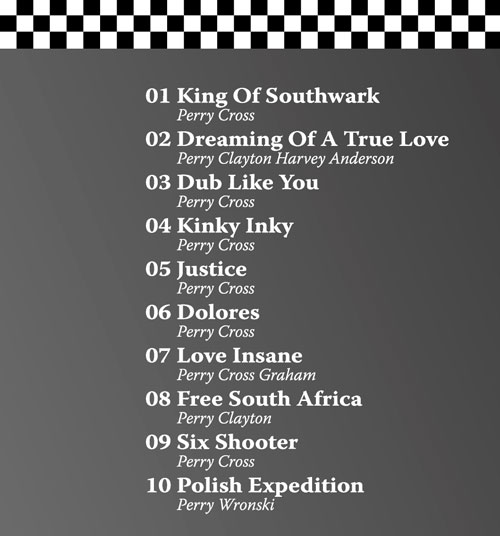 Roots Pop Reggae Rock
Brillo and Black Steel came together to make this album of mainly cover songs.
King Brillo pays rarified and reggaeified tribute to some great classic British pop.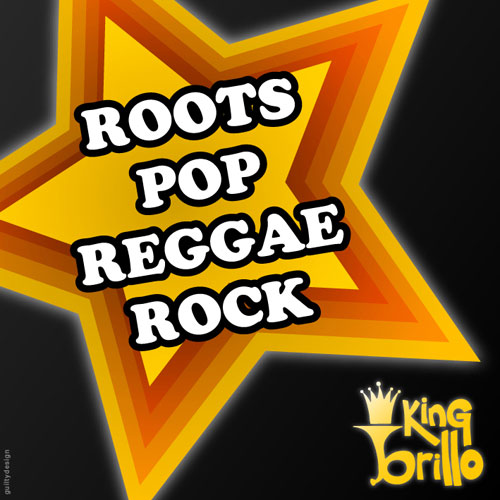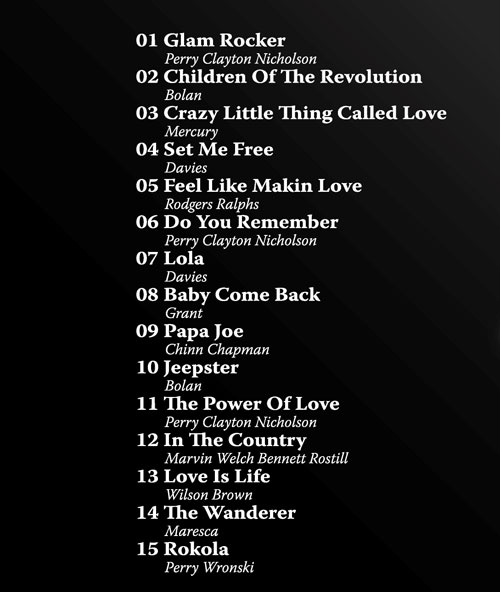 The King Brillo Sound Parts One & two
Rockers, Jazz, Blues and Ska in a King Brillo style featuring Max Edwards, Kenrick Rowe, Richie Stevens drums, Iain (Spy) Austin bass, Alan Weeks Guitars and the Brillo brass section with some fine solo performers. The King Brillo Sound Parts One and Two are a blend of live recording and studio technique... Marco dubs it again and flings it. Catalog BFR07CD and BFR08CD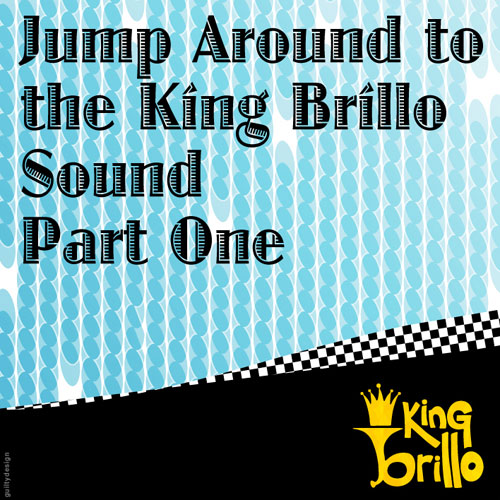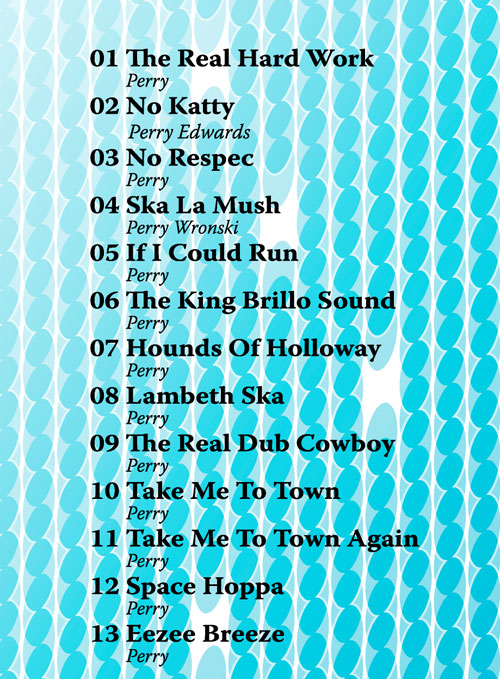 The King Brillo Sound Part Two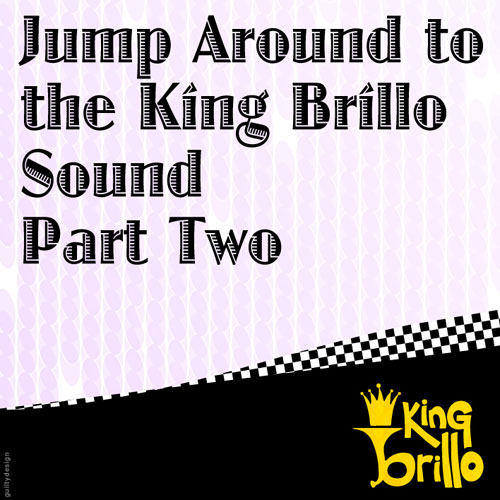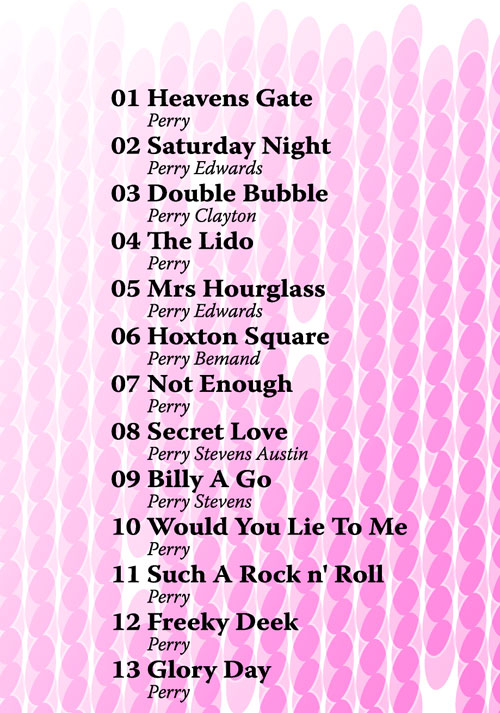 One Love Christmas
CD Available at all good High Street retail outlets. On line at ASDA, Woolworths, WH Smith, Amazon etc.
Downloads at Amazon and iTunes
Up front vocals and the King Brillo horns make this Reggae Pop production an album of uncomplicated fun. Includes the single "Dreadlocks Santa".
Re-working some modern classic seasonal songs plus some new originals and all arranged in a King Brillo style. A gift of happiness for a blessed One Love Christmas… every time.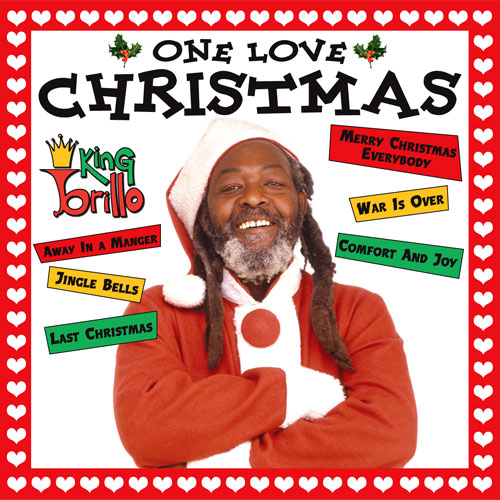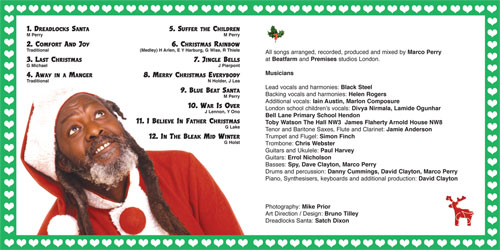 Click to view tracklist larger
Ska Bells